Here is the latest news:
Cherry L mixtape "I Make Music"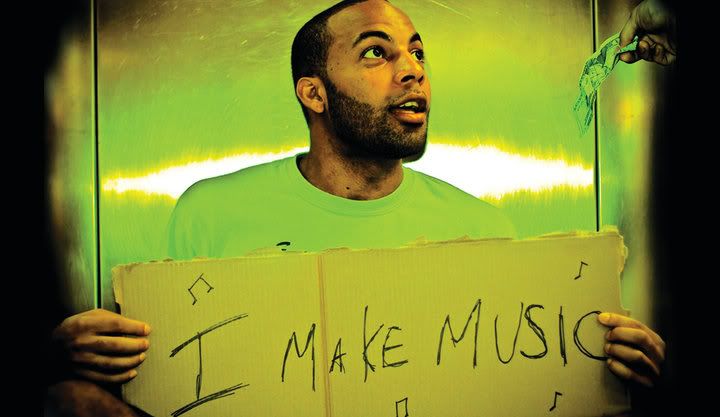 For immediate release: 
Artist: Cherry L
Mixtape title: "I Make Music"
Official website: www.CherryLmusic.com
Facebook 
Twitter
Cherry L is a native of the Caribbean Island St. Lucia where he won the prestigious award
for Best New Artist in 2008.
He has recently been creating quite a buzz for himself by traveling the Caribbean, US and UK. 
Now residing in Brooklyn where he developed his new mixtape with tunes for both the streets, the club
and all the hard working mothers out there.
The mixtape called "I Make Music" features for example rapper Mr Swift and vocalists Taylor
and Whitney from the band U.R.I. It has several riddims by Jamaican super producer
Leftside aka Dr Evil and has been described as "a Jamaican mash pit".
Listen for yourself, music is about to change cause Cherry L inna di building, yeh!
Download the mixtape for FREE here: www.mediafire.com/?87jgux5trjrxjtj
 Ladies Home Journal Blog write up, click here.
SWEAT party pt.7 Saturday Sept 25
Hosted by me and Tim Grae. Resident DJs SNATCH-1 & DJ CEO.
This month we are honoring the Legends of Hip hop, R'n'B, Dancehall & House.
Location: Brick on 22 warren st btwn Broadway and Church in Tribeca downtown Manhattan.
Public transportation: directions.
Time 11pm-4am

Dresscode: Sweat & dance friendly
21+ w ID. $15, $10 w hitops
New dance classes in NYC
Beginners 8 week Dancehall Fusion workshop starting Sat Sept 25 +
Weekly open level Monday class starting Sept 27 @ Lotus studios in NYC!
Lotus studios
109 W27th street btw 6 & 7th ave 8th floor
Time: Saturdays 1-230pm – Mondays 730-9pm
Price: Contact 212.627.1076 tel or email: info@lotusmusicanddance.org
www.lotusmusicanddance.org
Elly Ess mixtape "Diamond Socks"
Check out Reggae/Hiphop artist Elly Ess new mixtape, click here to download!
Dance class videos
"Boy Shorts" by Mr. Vegas
click to watch!
"Sneakers" by Versatile
click to watch!
BLACKGOLD class – "This Is How We Do It" – Elephant Man & Bounty Killer
click to watch!
 

Weekly class on Thursdays 630-730pm in NYC!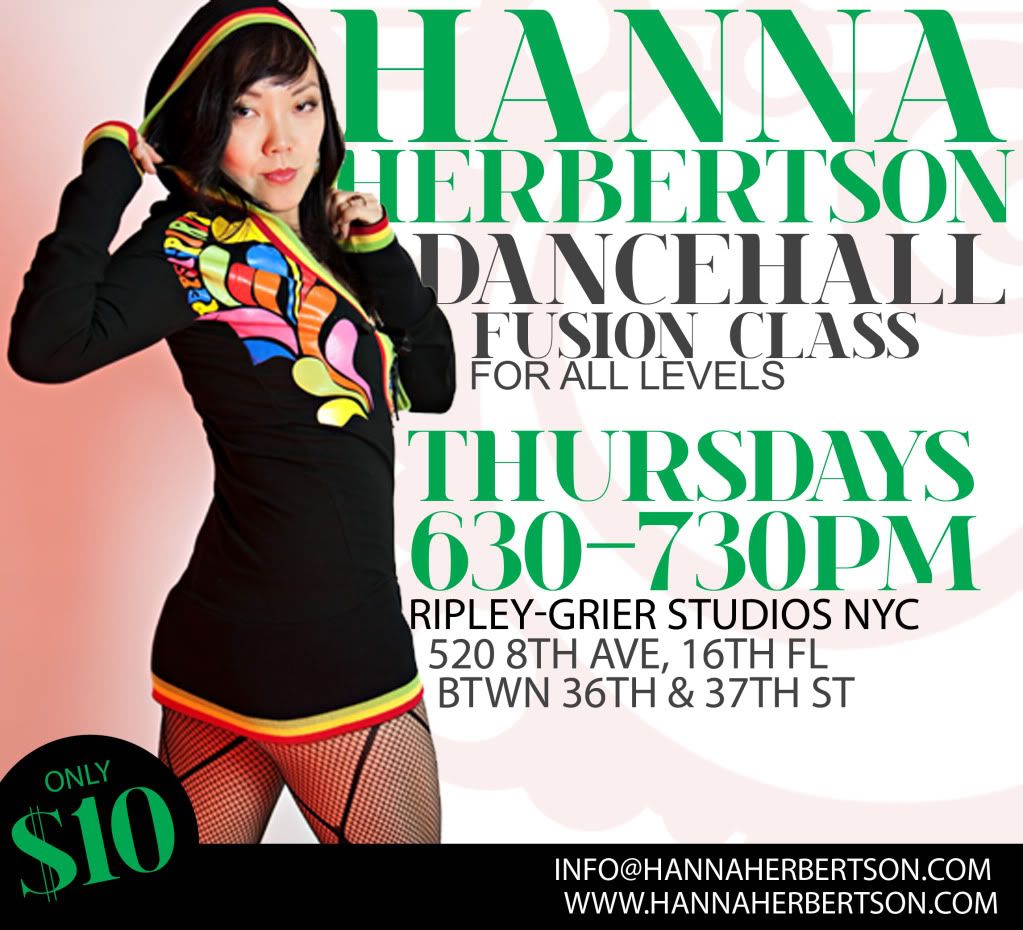 Hanna has been teaching since 1998 and have taught in places like Kingston (Jamaica), Paris (France), Brussels (Belgium), Helsinki (Finland), Boston, San Jose, San Francisco, NJ & LI (US) to mention a few.
Class is cancelled this week, Hanna will be back to teach Thur Sept 23!
Level: Open level. $10 (cash)
Address: 520 8th avenue betw 36 & 37th street, 16th floor Ripley Grier Studios.
Drop in but pre registration is strongly recommended!
Check out clip from class and comments from students, click here.
Photo by: Eve Photography
BLACKGOLD Dancehall class
taught by Hanna, Genius & History every Saturday

Dancehall Class, open level, every Saturday at
in Park Slope in Brooklyn.
Trains: F, G to 4th ave, R to 9 street
Time: Saturdays 630-8pm
Price: $15 per class
Private classes
If you can't make it to the regular classes or just don't feel comfortable with group training I also teach private classes. An hour one on one
or a smaller group is an excellent way of training if you want faster progress. All ages & levels.
My clients range from people, both men and women, who just wants to feel more confident when going out to professional dancers.
Email me and let me know what your goals with taking private classes are!
Keep it GOLDEN 24/7!
Choreography – Artist Management & Development – PR
Ad:
Find me:
www.HannaHerbertson.com