Choreography – Artist Management & Development – PR
Here is the latest news:
FREE BLACKGOLD DANCEHALL CLASS THIS SATURDAY!!!

This Saturday Oct 23 is #DancehallAwarenessDay so come and bring your friends, grandma and neighbors!
630-8pm at Brooklyn Dance Project on 495 3rd ave by 11th st. in Park Slope.
Trains: F, G to 4th ave, R to 9 street.
Cherry L @ CMJ tomorrow Thur in NYC!
Come out and support your favorite Lucian, Cherry L, when he does his first CMJ performance!
Other performers are for ex Miz Metro (NYC)

Venue: 92Y Tribeca, 200 Hudson st.
Show starts at 8pm, Cherry L will go on 1030pm SHARP!
BLACKGOLD & Cherry L performing at The Halloween party/benefit @ The Yippie Museum!
Dust off your costumes and join us for a party/benefit for green energy research at The Yippie Museum Sat Oct 30.
Cherry L, BLACKGOLD and a couple of other acts will bless the stage. Event goes from 9pm-4am, +21 w ID.
9 Bleecker St btw Elizabeth & Bowery. Trains: 6 to Bleecker st. B,D,F,M to Broadway/Lafayette.
Tickets are $20 (includes 1 drink). Email: linkup@BLACKGOLDnyc.com to get tickets!

NEW DANCE CLASS VIDEO
"Shake It" by Elephant Man
Music
Jamieson –

I Came, I Saw Vol. 1

. EP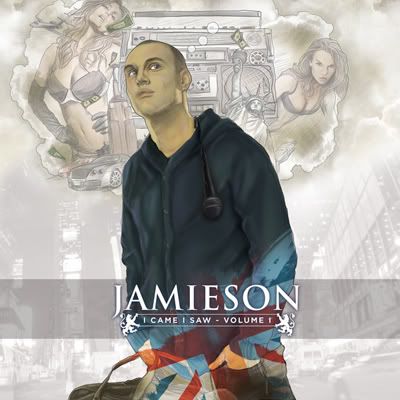 Up-and-coming emcee Jamieson has hooked up with DJBooth.net to bring fans his latest EP, I Came, I Saw Vol. 1.
The inaugural entry in an EP trilogy set for release over the remainder of 2010, the project includes Booth-approved leak "Keep Up" and five more fresh tracks from the London-born, New York-based rapper.
Making guest appearances on I Came, I Saw Vol. 1 are Booth regulars Emilio Rojas and Skyzoo, along with UK artist K.I.N.E.T.I.K. Beats come courtesy of Sakke, DJ Static and Vintage.
Read more: http://www.djbooth.net/index/mixtapes/entry/jamieson-i-came-i-saw-vol-1#ixzz11lkrSh1a
Cherry L mixtape "I Make Music"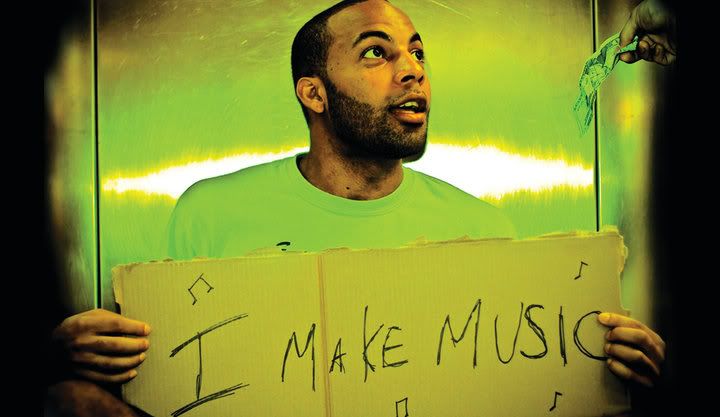 For immediate release:
Artist: Cherry L
Mixtape title: "I Make Music"
Official website: www.CherryLmusic.com
Cherry L is a native of the Caribbean Island St. Lucia where he won the prestigious award
for Best New Artist in 2008.
He has recently been creating quite a buzz for himself by traveling the Caribbean, US and UK.
Now residing in Brooklyn where he developed his new mixtape with tunes for both the streets, the club
and all the hard working mothers out there.
The mixtape called "I Make Music" features for example rapper Mr Swift and vocalists Taylor
and Whitney from the band U.R.I. It has several riddims by Jamaican super producer
Leftside aka Dr Evil and has been described as "a Jamaican mash pit".
Listen for yourself, music is about to change cause Cherry L inna di building, yeh!
Download the mixtape for FREE here: www.mediafire.com/?87jgux5trjrxjtj
Ladies Home Journal Blog write up, click here.
Classes



Open level Mondays 730-9pm @ Lotus studios in NYC!
Lotus studios
109 W27th street btw 6 & 7th ave 8th floor
Time: Saturdays 1-230pm – Mondays 730-9pm
Price: Contact 212.627.1076 tel or email: info@lotusmusicanddance.org
www.lotusmusicanddance.org
Weekly class on Thursdays 630-730pm in NYC!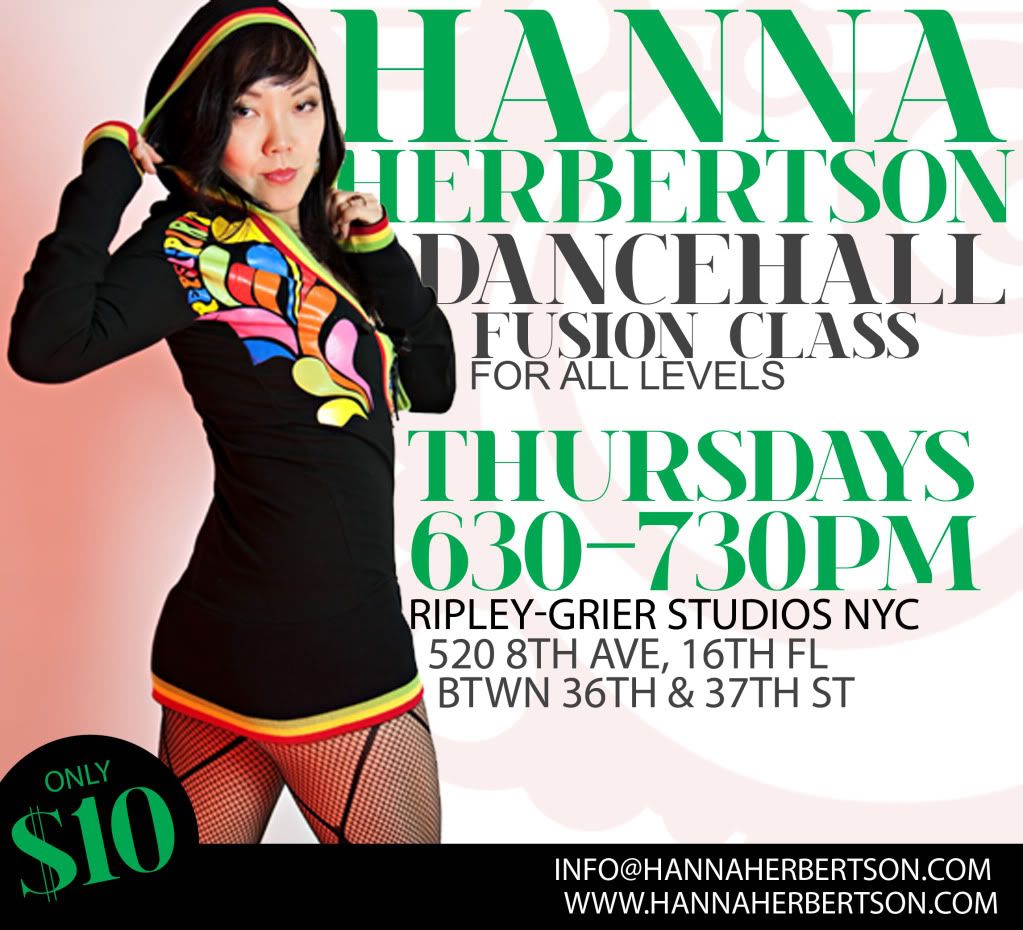 Hanna has been teaching since 1998 and have taught in places like Kingston (Jamaica), Paris (France), Brussels (Belgium), Helsinki (Finland), Boston, San Jose, San Francisco, NJ & LI (US) to mention a few.
Level: Open level. $10 (cash)
Address: 520 8th avenue betw 36 & 37th street, 16th floor Ripley Grier Studios.
Drop in but pre registration is strongly recommended!
Check out clip from class and comments from students, click here.
Photo by: Eve Photography
BLACKGOLD Dancehall class taught by Hanna, Genius & History every Saturday

Dancehall Class, open level, every Saturday at
in Park Slope in Brooklyn.
Trains: F, G to 4th ave, R to 9 street
Time: Saturdays 630-8pm
Price: $15 per class (Oct 23 FREE!)

Private classes
If you can't make it to the regular classes or just don't feel comfortable with group training I also teach private classes. An hour one on one
or a smaller group is an excellent way of training if you want faster progress. All ages & levels.
My clients range from people, both men and women, who just wants to feel more confident when going out to professional dancers.
Email me and let me know what your goals with taking private classes are!
Artist development & show choreography
Helping artists develop their brand. Movement and/or choreography training with solo artists and groups. Working with a team of stylists, make up artists and dancers. Email with info about the artist and link so his/her/their sites and music.

Makin It Happen!
Choreography – Artist Management & Development – PR
Ad:
Find me:
www.HannaHerbertson.com