HERE IS THE LATEST NEWS:
RIDDIM & VIBES PARTY EVERY TUESDAY!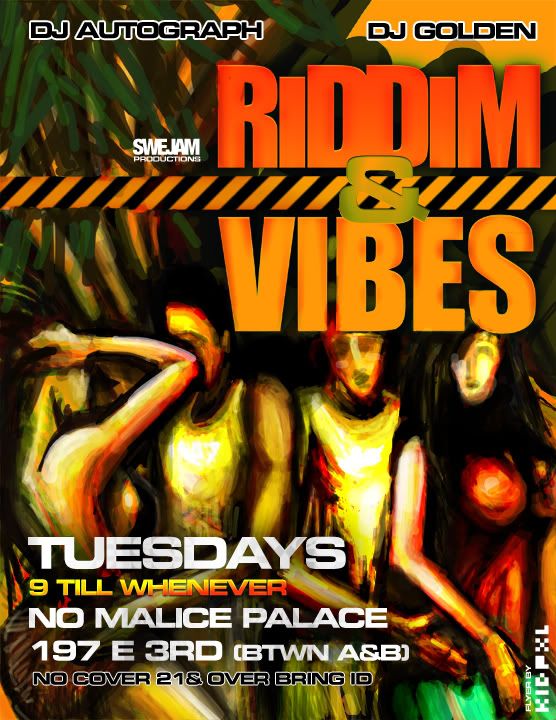 Weekly Dancehall & Reggae party in Manhattan w DJ Autograph & DJ Golden at The No Malice Palace (197 E3rd st btw ave A & B). No cover, 21+ w id.

Contact/inquiries: swejamprod@gmail.com
Facebook invite +Facebook page
Follow us on Twitter @RiddimnVibes

PICS FROM OPENING CEREMONY'S FNO EVENT
Got the honor to choreograph performances during Opening Ceremony's event by the Ace Hotel during Fashion's Night Out. Check out pics from the event by clicking HERE.

BLACKGOLD DANCE CREW

New Dancehall class video: Sean Paul feat. Alexis Jordan "Got 2 Luv U", click HERE to watch.
ANNIVERSARY MIXTAPE
Listen to the anniversary mixtape here: BLACKGOLD Dance Crew Anniversary Mixtape by BLACKGOLDnyc
Download split track version for your ipod, click here.
SUCCESS DANCE – NOBODY CANNA CROSS IT



If you haven't seen the "Nobody Canna Cross It" Twanging (Refix Video) by DJ Powa yet
watch it before you watch the dance videos Blackgold made.

Blackgold's dance currently got over 120 000 views combined. It has been shown on TVJ several times already.
Click here to watch part 1! Click here to watch part 2!
GET TO KNOW BLACKGOLD
Interview and exclusive dance & club footage.
Filmed and edited by Basslines (Australia).
Click here to watch
Help us out spreading it by watching, learning the dance and sharing it with your friends!
Thank you all for the suppport! Blackgold and dancehall to the worrrld!!!!!
"Call Mi a Yardie", click here to watch. Buy on itunes. "My Style", click here to watch.
YARDEDGE INTERVIEW

Blog that explores the edge of Jamaican Culture



DANCE PROFILE ON DANCEJA.COM

DanceJa.com is a site that features Dancehall dancers from all around the world, has an online video library of different dance moves and lots more.
I recently got a dancer profile and a Q&A, check it out here.
My latest class video was also featured on DanceJa.com

Spice feat. Missy Elliott – Fun
Check out the youtube pages HannaHerbertson & Blackgold
DANCE CLASSES IN NYC

Beginner workshop classes Oct 21, Nov 18, Dec 16 at Studio Anya, click here for more info.
Thursdays: ripley Grier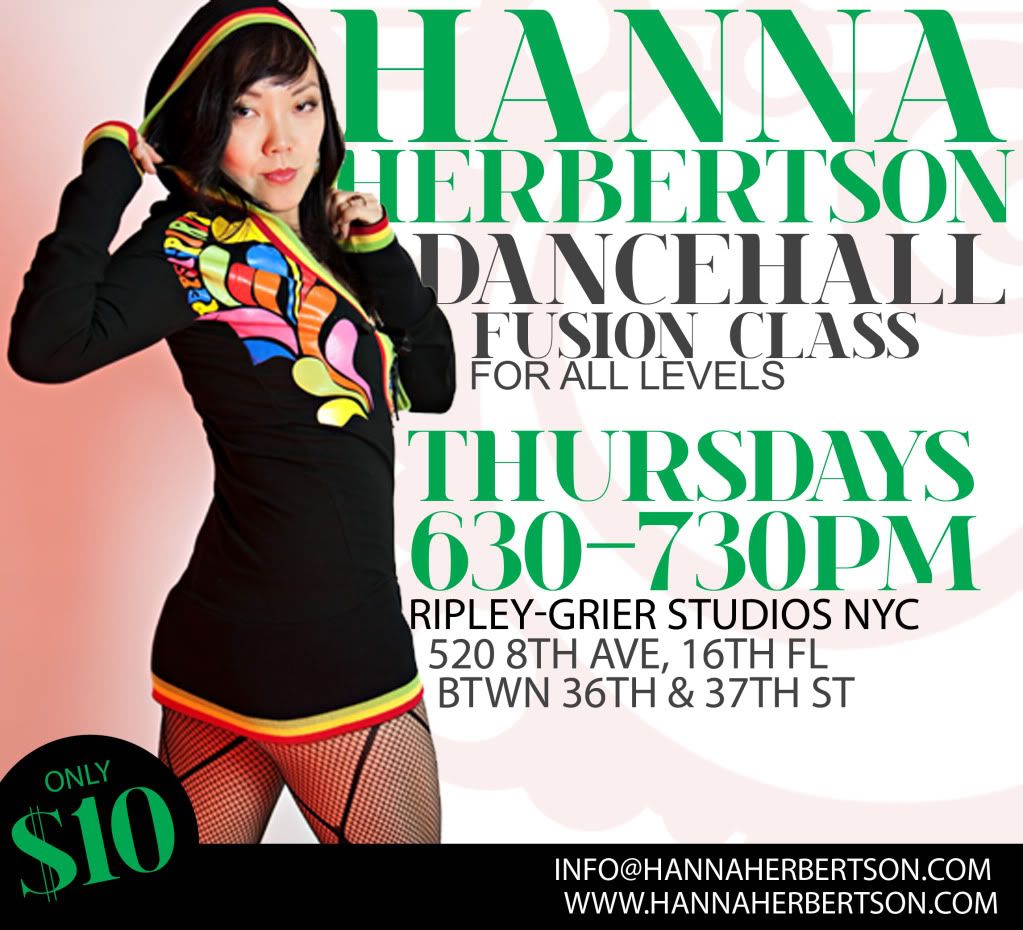 Hanna has been teaching since 1998 and have taught in places like Kingston (Jamaica), Paris (France), Brussels (Belgium), Helsinki (Finland), Boston, San Jose, San Francisco, NJ & LI (US) to mention a few.
Level: Open level. $10 (cash)
Address: 520 8th avenue betw 36 & 37th street, 16th floor Ripley Grier Studios.
Drop in but pre registration is strongly recommended!
Check out clip from class and comments from students, click here.
Photo by: Eve Photography
SATURDAYS:
BLACKGOLD DANCEHALL CLASS


Dancehall Class, open level, every Saturday at The Brooklyn Dance Project
in Park Slope in Brooklyn.
Trains: F, G to 4th ave, R to 9 street
Time: Saturdays 6.45-8.15pm
Price: $15 per class

Private classes



If you can't make it to the regular classes or just don't feel comfortable with group training I also teach private classes. An hour one on one
or a smaller group is an excellent way of training if you want faster progress. All ages & levels.
My clients range from people, both men and women, who just wants to feel more confident when going out to professional dancers.
Email me and let me know what your goals with taking private classes are!
ARTIST DEVELOPMENT



Helping artists develop their brand. Movement and/or choreography training with solo artists and groups. Working with a team of stylists, make up artists and dancers. Email with info about the artist and link so his/her/their sites and music.
/HANNA HERBERTSON



Choreography – MUSIC – PR
FIND ME:
www.HannaHerbertson.com