My Dancehall Fusion class choreography video to "Jump" by RDX recently reached 100 000 views on youtube!
Big up everybody that watched n commented! Nuff ppl shook by the fact that Im ASIAN… DANCEHALL is a WORLDWIDE MOVEMENT! Just in case u didn't know
S/O at my students and all my supporters out there!
Picture from Instagram. Follow me: HannaHerbertson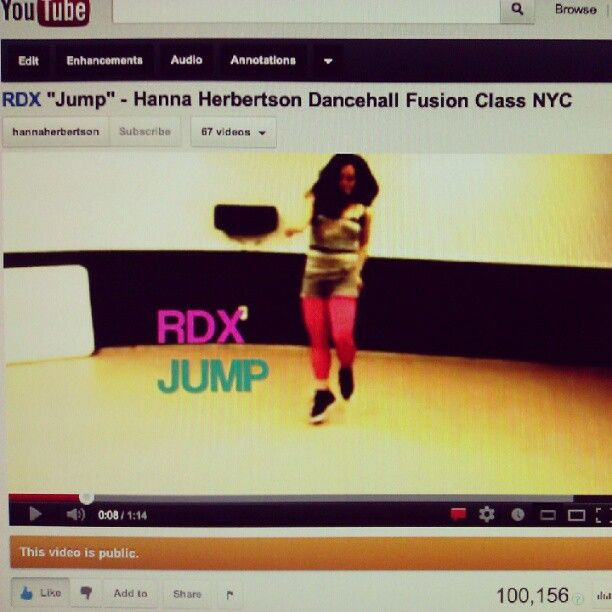 var _gaq = _gaq || []; _gaq.push(['_setAccount', 'UA-36045304-1']); _gaq.push(['_trackPageview']);
(function() { var ga = document.createElement('script'); ga.type = 'text/javascript'; ga.async = true; ga.src = ('https:' == document.location.protocol ? 'https://ssl' : 'http://www') + '.google-analytics.com/ga.js'; var s = document.getElementsByTagName('script')[0]; s.parentNode.insertBefore(ga, s); })();