Masia One Bootleg Culture Album Release Party in NYC
MASIA ONE returns alongside some of the heaviest hitters in the game with the album 'BOOTLEG CULTURE'.

Celebration and LIVE PERFORMANCE in NYC Thursday Oct 18.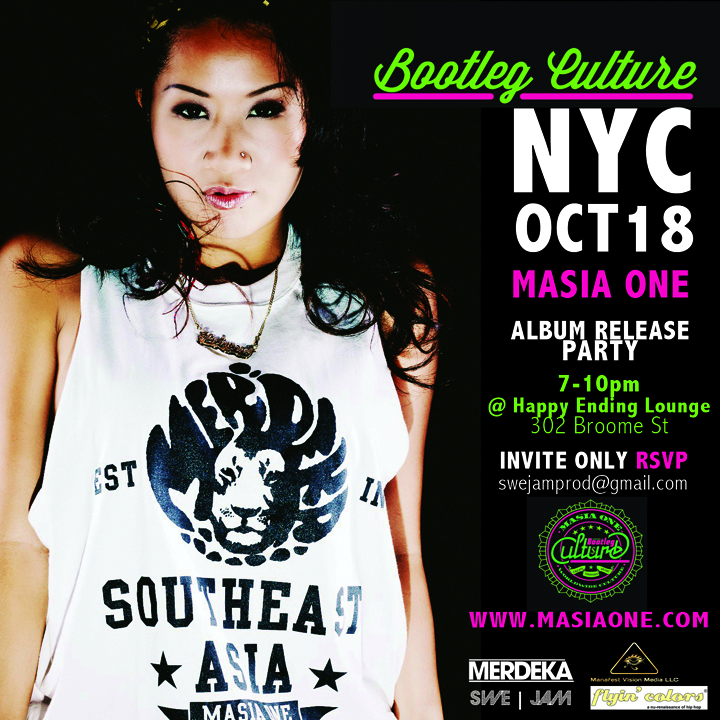 Masia One – Bootleg Culture Sampler mixed by DJ Autograph
Dance Classes Fall/Winter 2012 NYC
Thinking about learning something new this fall?
Been dancing for a while and want to expand your movement vocabulary?
Simply want to loose weight and have fun at the same time?
Check the updated class schedule below!
8-9pm @ YMCA Bed Stuy. Beginner – advanced beginner. Free for members, $12 for non members.
Sept 6-Oct 25! Stay tuned for info about Nov schedule.
Schedule subject to change
Private Classes
Taking a private is the most effective way to learn. Private dance sessions are also a great way to get a workout, get both cardio and strength training. All levels and ages, beginner to professional dancer. I will challenge you, get your confidence up and help you achieve your goals. Email if you or someone you know wants to practice one on one or in smaller groups. Write what your goals with taking private classes are and your availability. 
Check out the following interviews I've done lately. Talking about my background, when I fell in love with dancehall, KFC in Jamaica and lots more…

– Colourful Woman Wednesday by The Coloured Collective blog, click here to read.
---
All I want for Xmas is Gold!

Choreography – PR – Artist Development

var _gaq = _gaq || []; _gaq.push(['_setAccount', 'UA-36045304-1']); _gaq.push(['_trackPageview']);
(function() { var ga = document.createElement('script'); ga.type = 'text/javascript'; ga.async = true; ga.src = ('https:' == document.location.protocol ? 'https://ssl' : 'http://www') + '.google-analytics.com/ga.js'; var s = document.getElementsByTagName('script')[0]; s.parentNode.insertBefore(ga, s); })();