Dancehall Fusion Classes & Workshops
Privates

Taking a private is the most effective way to learn. Hanna's dance sessions are also a great way to get a workout, get both cardio and strength training. All levels and ages, beginner to professional dancer. Hanna will challenge you and get your confidence up and help you achieve your goals. Email if you or someone you know wants to practice one on one or in smaller groups. Write what your goals with taking private classes are and your availability.
Special Events
Want to spice up your or your friend's birthday, bachelor / bachelorette or company party with a dance class? Wedding choreography is also available. Email for more info.
FYI Hanna will be not be teaching in NYC April 25 – June 2 since she will be on tour (Canada & Europe). Contact for bookings in those regions:

info@hannaherbertson.com
Thursdays

 at YMCA in Bed Stuy Brooklyn


Beginner level fitness geared Dancehall Fusion class. Drop in!

When: Every Thursday

Where: YMCA Bed Stuy (1121 Bedford Avenue  Brooklyn, NY 11216).

Time: 8-9pm

Price: Free for members, $12 for non members. FYI bring ID to show at front desk when you register.
Fridays

– Once a Month Absolute Beginner Workshop

Feel stiff when going out? Want to update your moves and "loosen up"? Start the weekend with a flavorful workshop. This class will be geared towards beginners and students who want to gain confidence when it comes to social dancing or those who simply want get lost in the spicy Caribbean beats.
Time: 8.30-9.30pm
Upcoming dates: TBA
Studio Anya (49 W24th st) in Manhattan. Telephone: 212-604-9766
Saturdays
BLACKGOLD's weekly Dancehall Class in Park Slope @ Brooklyn Dance Project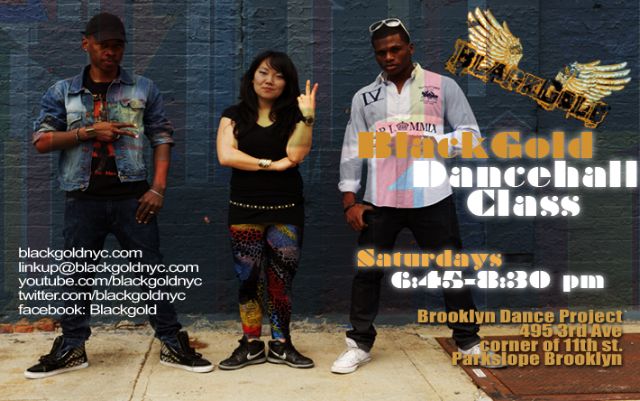 Location: Brooklyn Dance project in Park Slope, 495 3rd ave by 11th street
Time: 6.45-8.15pm
Price: $15 (cash)
Drop in, Open level
WORKSHOP
Badda Dan Dem April 20 at Ripley-Grier 520 8th ave. 5pm-9pm! RSVP to geniuskorie@gmail.com Click for more info!
Testimonials
Denise B (student at the YMCA): "I am A Hanna groupie!!! She makes trying to get back into shape fun…If i could take a dancehall fusion class every morning to kick start my day I would be a happy camper. I grew up on Dancehall, and was even in a little dance group in high school back home in Jamaica, I miss those days. Now that "Dancehall nice again"..  Its fun to see the incorporation if aerobics, stretches, and even yoga in Dancehall moves… Hanna ties this all together in a nice little package….I was shocked when she told us to pull out our mats the other night  and had us do a series of wining and stretching..So much fun! Love Her !!!"
Delphine C: "Hanna's workshop at Studio Anya is great. She is a teacher with great patience who will take the time make you understand the steps but also the attitude of Dancehall. Overall this workshop is perfect for beginners up for some wining and is also a super cool work out. Burning thighs for 2 days guaranteed !!!".
Gisela McDonald: "Hanna Herbertson is a phenomenal teacher. As a beginner student, she always made me feel very comfortable and her great energy made the classes so much fun. Thank you so much Hanna for being so patient with me and always taking the time to show me the steps to your choreography.
Hanna is a true master at her craft!! When you take a reggae dancehall class with Hanna,
not only will you enjoy yourself but you will get an awesome workout as well."
Sofia Gamba: "Hanna is one of the most charismatic dancers I have ever seen.
It is wonderful to witness her come up with choreography on the spot.
I love her class because she challenges me to push myself as a dancer, to attempt new styles and techniques,
no matter how intimidating it might seem at first.
She makes you feel comfortable while paying attention to your progress and is always ready to give you some
pointers as well as compliments too keep you motivated.
Overall, it is a wonderful experience that will leave you energized and thirsty for more."
Sheree R: "Dancehall Fusion sell off!!!!!!!! Hanna is amazing and she takes the time to break the moves down if you're not quite getting it. It's a fun time, good people and good atmosphere.
Everyone is super friendly and it's become like family.
Definitely check it out, you won't be disappointed. Dancehall Fusion to di werl."
Past Workshops
Singapore, Feb 2013
NYC Aug 2012
Stockholm, Sweden July 2012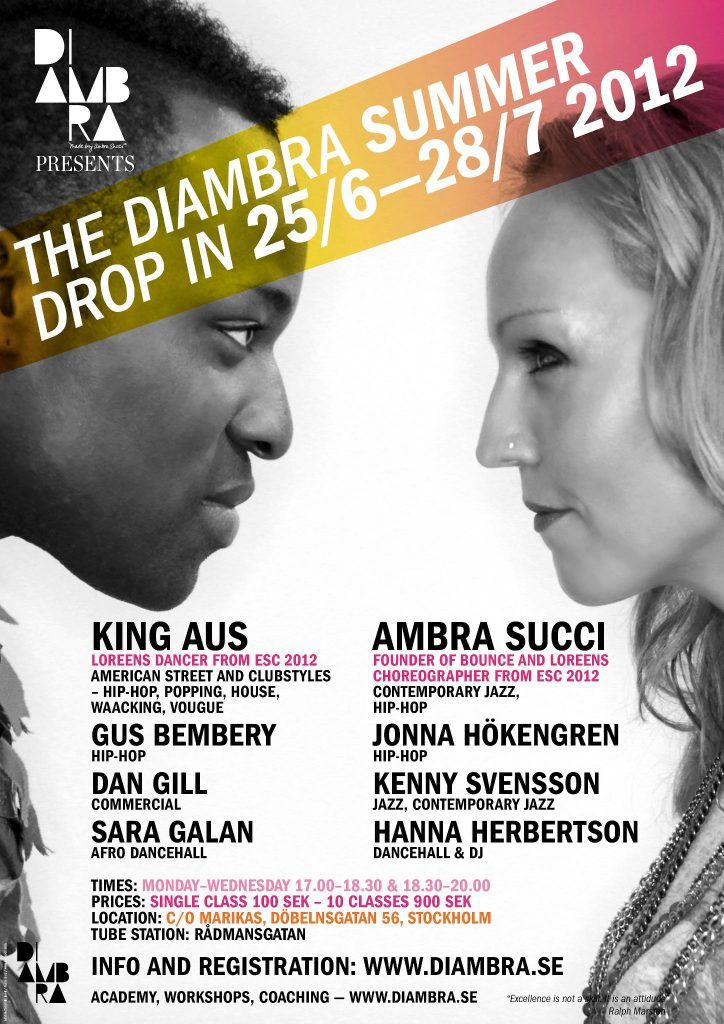 Toronto June 2012
WORKSHOP IN BERLIN GERMANY