Warning: Use of undefined constant user_level - assumed 'user_level' (this will throw an Error in a future version of PHP) in /customers/f/0/5/hannaherbertson.com/httpd.www/wp-content/plugins/ultimate-google-analytics/ultimate_ga.php on line 524
HERE IS THE LATEST NEWS:
I'm proud to announce that my choreography reel is finished! It showcases some of my music video and live show work I've done for clients like Opening Ceremony, Kat Deluna, DJ Webstar & Jim Jones, Gyptian, Sheba, Mad Decent and more.. Click >HERE< to watch and feel free to drop a comment and share it on the social networks!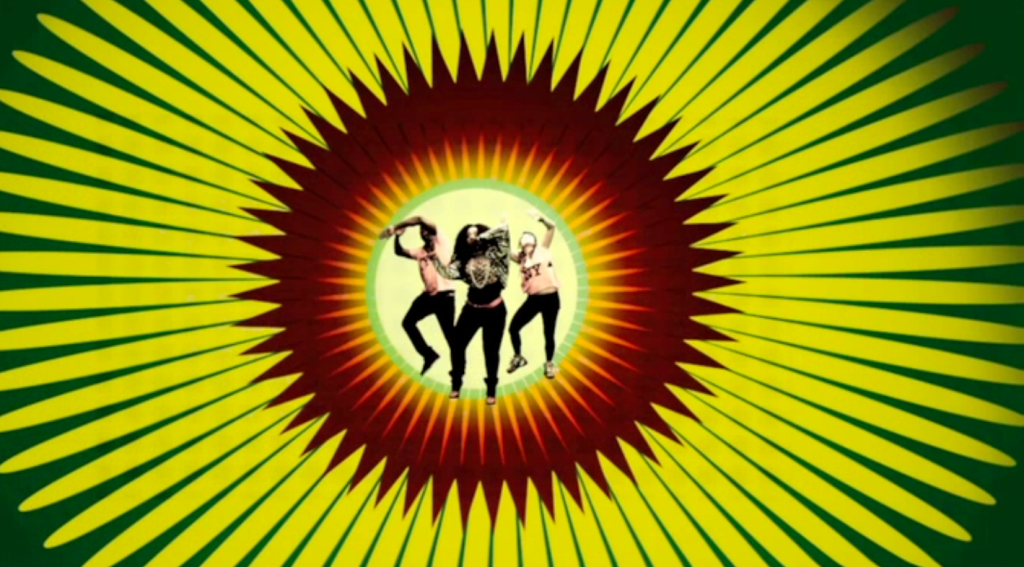 BACK IN NYC
and will be teaching starting this Saturday March 31! See all class info below…
BEGINNER WINING/DANCEHALL WORKSHOP APRIL 6
Feel stiff when going out? Want to update your moves and "loosen up"? Start the weekend with a flavorful workshop. This class will be geared towards beginners and students who want to gain confidence when it comes to social dancing or those who simply want get lost in the spicy Caribbean beats. EVERY FIRST FRIDAY OF THE MONTH: 7-8.15pm
Studio Anya (49 W24th st btw 6th & 5th/B'way, 8th fl.). Click HERE to sign up for the April edition!
#WATCH #LISTEN #PARTY
PARTIES IN NYC
BNM/Downtown Top Ranking @ Happy Ending Lounge! Two parties @ one venue EVERY Thursday. Upstairs Deadly Dragon Sound spins reggae while DJ Autograph, Max Glazer & DJ Mountain Doo provides the dancehall vibes downstairs. No cover, 21 w ID. Address: 302 Broome st btw Eldridge & Forsythe. Directions
Also @ Happy Ending Lounge: DJ Autograph & DJ Golden (warm up set) spins all genres every other Saturday – email for info about dates! No cover, 21 w ID.
FEDERATION INVASION – DANCEHALL SHOW ON EAST VILLAGE RADIO
Every Wednesday 4-6pm EST Max Glazer & DJ Autograph have a show on EVR!
You can listen live online or on your phone. You can also go to the EVR archive to listen to past shows. They have had guests like Sean Paul, Spragga Benz, Delly Ranx, Keida, Sanjay and more.


CLASSES IN NYC
PRIVATE CLASSES
If you can't make it to the regular classes or just don't feel comfortable with group training Hanna also teach private classes. An hour one on one or a smaller group is an excellent way of training if you want faster progress. All ages & levels.
Email and write what your goals with taking private classes are!
DANCEHALL FUSION CLASS – MONDAYS
7-8pm @ Ripley-Grier Studios (520 8th ave btw 36 & 37th , 16th floor).
Drop in, open level. Single class: $12. 10-class card $100.
Check out clip from class and comments from students, click here.
Questions: info@hannaherbertson.com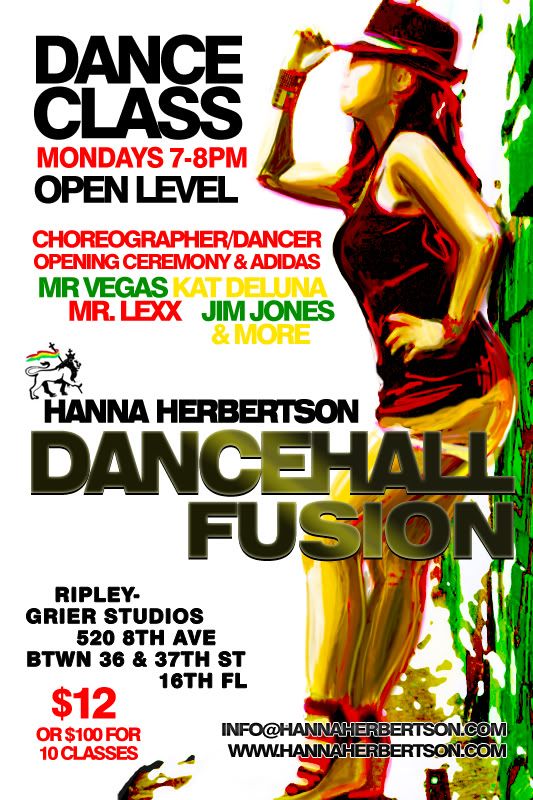 TEACHING REEL/VIDEO FROM THE BERLIN WORKSHOP
Check out what a workshop/class with me looks like! A little info about my my background
and of course a lot about dancehall and music! Choreo to Sean Paul's new tune "Roll Wid Di Don". Big up Maggi for the invitation to teach in Berlin!
Click HERE to watch!
SATURDAYS: BLACKGOLD DANCEHALL CLASS

Dancehall Class, open level, every Saturday at The Brooklyn Dance Project
in Park Slope in Brooklyn.
Trains: F, G to 4th ave, R to 9 street
Time: Saturdays 6.45-8.15pm
Price: $15 per class
Contact: blackgoldnyc@gmail.com
ARTIST DEVELOPMENT
Helping artists develop their brand. Movement and/or choreography training with solo artists and groups. Email with info about the artist and link so his/her/their sites and music.
Everything that's gold is not Golden!
/HANNA HERBERTSON



Choreography – MUSIC – PR
FIND ME:
http://HannaHerbertson.com