Warning: Use of undefined constant user_level - assumed 'user_level' (this will throw an Error in a future version of PHP) in /customers/f/0/5/hannaherbertson.com/httpd.www/wp-content/plugins/ultimate-google-analytics/ultimate_ga.php on line 524
HiP WERRK klasser i Stockholm!
See info in English below.
Måndagar kl 18.45-19.45 på Kungsholmen.
Lokal: Studio Levels (ni behöver ej vara medlemmar) Kungsholmsgatan 17. Nära tbanan Rådhuset.
Klass pris 180 kr. Fyra klass kort för 600 kr.
För er som inte vet vad HiP WERRK är för något så kan jag förklara.
När jag undervisade på olika gym i NYC så utvecklade jag en klass för personer som kanske inte skulle anmäla sig till vanliga dansklasser men ändå vill lära sig hur man får kontroll på sina höfter. HiP WERRK är en kombination av mindfulness, stärkande övningar och så klart massor av wining, ticking, rolling, shaking osv. Kort och enkel koreografi i slutet på klassen. Allt detta sker till dom hetaste dancehall, afrobeats och samba låtarna.
Dra med väninnorna, syrran och mormor och kom ut på måndagskvällar!
#StartWiningStopComplaining
HiP WERRK was created in NYC by choreographer Hanna Herbertson.
Roll, shake, let loose, and feel like a queen on the dancefloor!
HiP WERRK is a fitness/dance class concept that focus on drills for the hips to Dancehall, Afrobeats and Soca music. Strengthening exercises that promote both body control and flexibility.
In the end of the class a short and easy choreography is taught.
Suitable for both absolute beginners to more trained dancers/athletes. Everybody will be challenged.
Now is the time to start 'wining' and stop complaining ?Class offered in Stockholm on Mondays 7.45pm – 8.45pm. Open for ALL levels. RSVP is a must via DM or email hipwerrkfitness@gmail.com4 class card 600 sek, Drop In single class 180 sek.
Follow on IG: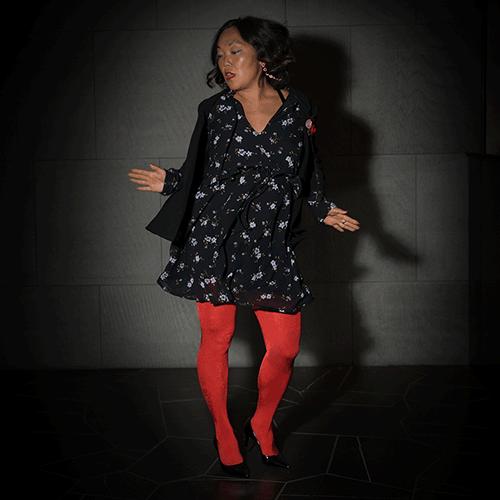 GIF är från Gallerian Urban Fashion campaign. Photo: Henrik Kindberg.