Warning: Use of undefined constant user_level - assumed 'user_level' (this will throw an Error in a future version of PHP) in /customers/f/0/5/hannaherbertson.com/httpd.www/wp-content/plugins/ultimate-google-analytics/ultimate_ga.php on line 524
SWEJAM IN KOREA

Hanna teaching two workshop classes in Seoul – Korea – Thursday Feb 26!
Absolute Beginner Level 11.30am-12.30pm at Body & Seoul Martial Art & Fitness Center (very close to Wellbeing Mart on Veggie Hill, Itaewon). Class hosted by SWEA Seoul. Price 5.000 KRW
Sign Up by emailing rosblomqvist@gmail.com

Workshop at Soul Town Dance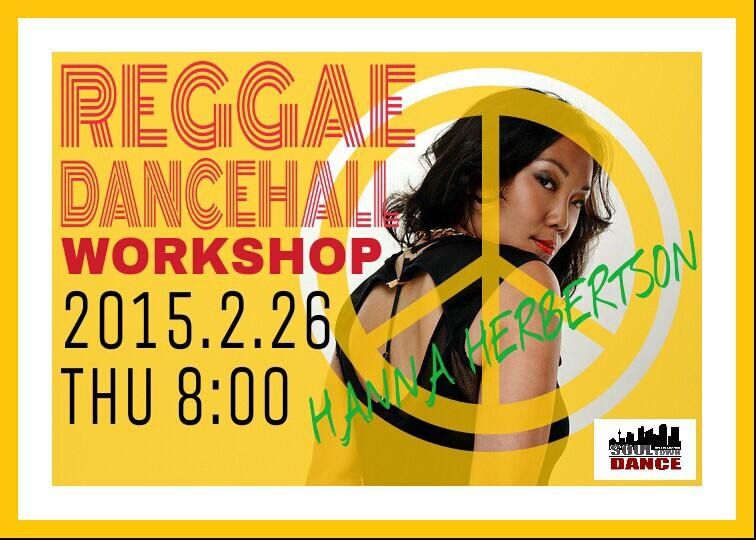 Open Level Workshop at Soul Town Dance Thursday Feb 26 8pm-9.30pm. Hapjeong station, exit 2/Hongik University Station, 5 min walk from exit 1.
25.000 KRW for the first 25 sign ups. Contact vokim87 on Kakao to sign up!
Information in Korean:
SOUL TOWN DANCE ‪#‎해외‬ 워크샵
"HANNA HERBERTSON" 레게댄스홀 스페셜워크샵!
━━━━━━━━━━━━━━━━━━━━
뉴욕최고 Broadway Dance Center에서 레슨을 하고있는 세계에서 손꼽히는 자메이카 레게댄스 안무가 "한나"의 워크샵이 소울타운댄스에서 진행합니다.
레게댄스를 더 깊이있게 배울수있는 좋은 기회이니 놓치지마세요! ^^
일시 _2015. 2.26.목요일 8시
장소_ 홍대 soul town dance
(합정역 2번출구 / 홍대입구역 1번출구 도보5분)
레슨비_ 25,000원
★선착순 25명!
✔워크샵 신청방법 ✔
1. 신청 및 문의
카카오톡 vokim87
-이름
-번호
-입금자명
을 카카오톡메세지로 보내주세요!!
2. 입금
국민은행
240802-04-137564
김보람
PARTY IN HONGDAE FRIDAY FEB 27
DJ Golden & DJ Autograph will spin at club Brand Nu the 27th of February!
Snipet from the Concrete Jungle Party at Cakeshop