Warning: Use of undefined constant user_level - assumed 'user_level' (this will throw an Error in a future version of PHP) in /customers/f/0/5/hannaherbertson.com/httpd.www/wp-content/plugins/ultimate-google-analytics/ultimate_ga.php on line 524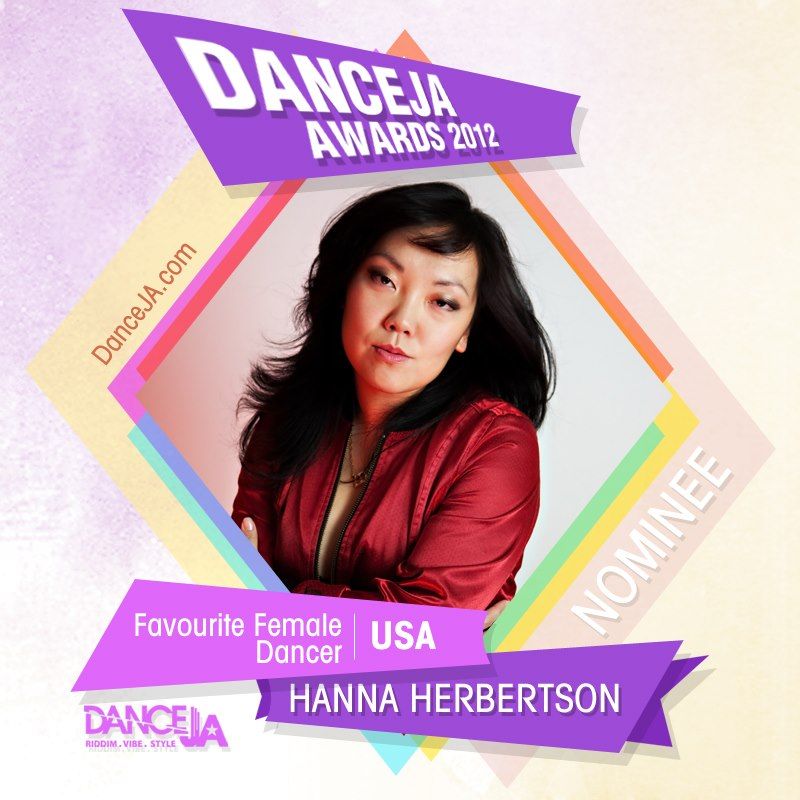 For the second year in a row Hanna is nominated for a DanceJA Award! The category is Favorite Female Dancer (USA). Everybody (who's on facebook) can vote by simply clicking this link http://bit.ly/dancejaHH and LIKE the picture.
Big up DanceJA.com for the recognition and for being the number one source for Dancehall knowledge!
Check out the video from the workshop in Singapore in February. First time teaching in Asia!