Warning: Use of undefined constant user_level - assumed 'user_level' (this will throw an Error in a future version of PHP) in /customers/f/0/5/hannaherbertson.com/httpd.www/wp-content/plugins/ultimate-google-analytics/ultimate_ga.php on line 524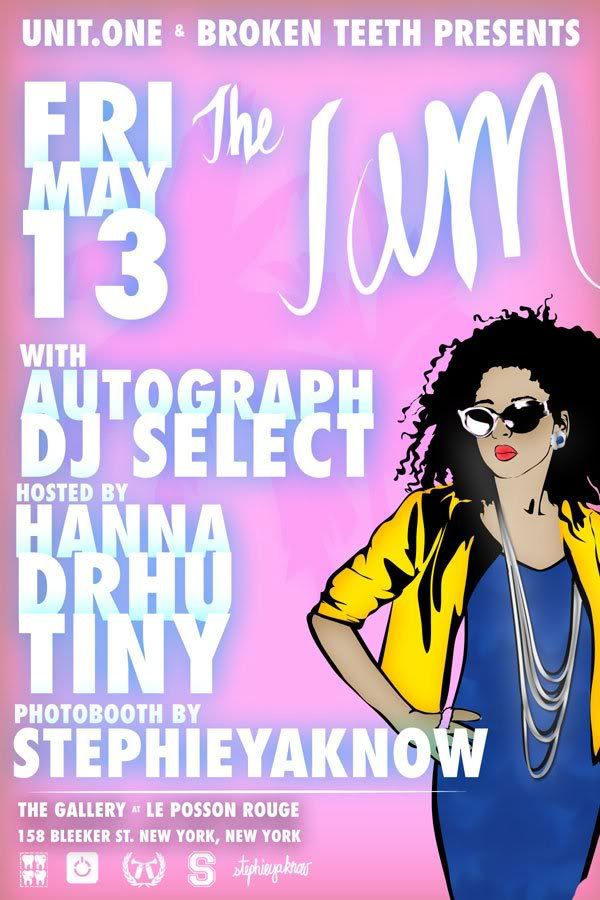 Hosting The Jam party @ Le Poisson Rouge aka LPR Fri May 13 (downstairs @ The Gallery)!
This also counts as the start of my bday week(s). 158 Bleecker btw Sullivan & Thompson. FREE!
DJs: Autograph & Select will spin everything from dancehall to r'n'b